U11 GIRLS NETBALL TEAM WINS GOLD!
17 September 2021
In sports matches this week...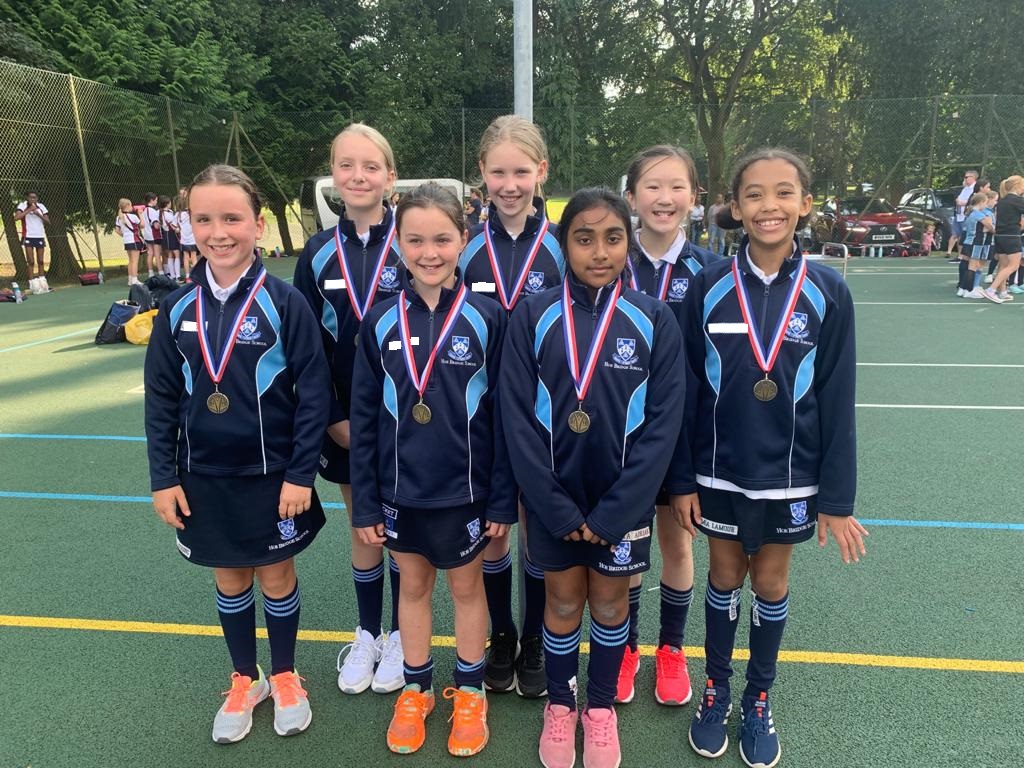 In Netball...
On Wednesday, seven girls from Year 6 represented Hoe Bridge in netball at The Marist School. The atmosphere was incredible, a sense of pure enjoyment that there was some normality back in the children's lives!
The girls stepped on court in true Hoe Bridge style and started with a convincing 4-1 against the host team. The next game was faster paced and saw the girls fight hard for the ball, but some excellent attacking play from all the girls on the team and saw Hoe Bridge beat Bishopsgate 5-2.
The Team continued to dominate and won against Claire's Court 6-0, Cowarth Flexlands 6-1 and Highfield 6-3. The girls had started the year on a high and were awarded gold medals as winners of the Tournament.
What an amazing achievement!
In Football...
Hall Grove School Tournaments:
The Under 11 'a' and 1st XI have been in early tournament action this term. Last Saturday, both teams competed at the Hall Grove School Tournament. It was a tough morning for both sides after only a couple of days at school and Year 7 & 8 being away on Bushcraft. The Under 11's played well with notable performances and many plaudits. They managed a few draws and narrow defeats.
The 1st XI played well in phases and developed their confidence and formation for the season. Their highlight was the game against Hall Grove. After a heavy defeat against Hall Grove the previous Wednesday, they had a superb game against them dominating the first half, hitting the bar and forcing the keeper to make saves. They were then hit on the counter attack and narrowly lost.
A tough morning but a valuable learning experience.
Highfield School Tournaments:
On Wednesday the 1st XI split in half to make two teams, U13 'a' and U13 'b' and took part in the Highfield School six-a-side tournament.
They had clearly made progress since last week with the 'b' team competing well and the 'a' team managing wins against Farleigh, Amesbury and Highfield. Unfortunately, they lost out on goal difference preventing them making the semi final.